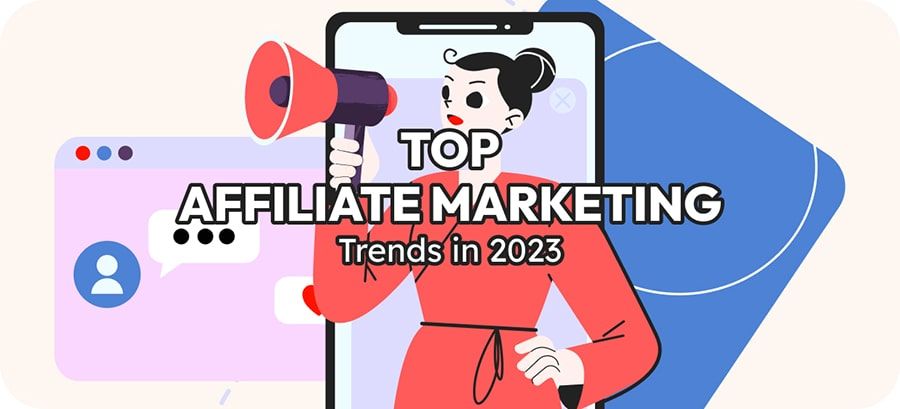 Top Affiliate Marketing Trends in 2023
In this article, you will learn about all the important trends in affiliate marketing. This information will be useful for both beginners and professionals who want to stay up to date.
The second half of 2023 has already marked some trends for the future. For example, the rise of video content, the rise of local traffic sources, and the competition between Facebook and TikTok.
Social media traffic in 2023
Facebook and Instagram still control the ad traffic market. Now the number of active Facebook users is increasing by 3% every year. Also since 2021, the total time spent using Instagram and Facebook has also increased.
Meta's main stakes are on reels, user experience and AI technologies in the metaverse.
Stories on Instagram are becoming a thing of the past, giving way to reels with long videos.
TikTok has been in the top three most downloaded apps for years, behind Instagram and Facebook at times.
TikTok's popularity has skyrocketed, turning it into an effective advertising platform. The rest of the social networks imitate TikTok, trying to repeat the success of the platform. In the new year, TikTok has not been stingy with upgrading its creative tools: text-to-speech, local avatars like Memoji in iOS, and different photo modes like in Instagram.
Trending affiliate niches in 2023
In 2023, it might seem to you that affiliate marketing is gambling. This trend will continue, but will give way to other niches.
Nutra, finance, dating and e-commerce are alive and well. E-commerce continues to be popular. Since shopping is increasingly moving online, this niche will grow steadily in the near future. Popular product categories are changing: household appliances and smart gadgets now rule the roost.
According to forecasts, in 2023 the share of online purchases only increase. This creates a favorable environment not only for physical goods, but also, in general, for the sale of a variety of products.
White Hat converts slightly worse than Nutra offers with a wow effect and hard approaches. But as ad networks get stricter every year, white-label offers come to the fore. After all, advertising accounts live longer with them, fewer consumables are required and moderation is easier. Gray and black offers are likely to fade into the background.
Dating is always in demand. According to Technavio, the online dating market is growing steadily and will grow by $3.56 billion by 2024.
Offers in this vertical convert well, especially with new approaches. Dating (not from the adult category) is moderated pretty well on Google, Facebook and Tik Tok with soft creos. Cheap traffic sources are also suitable for dating - popunders, push notifications, teasers.
Nutra continues to be one of the most popular affiliate marketing verticals due to its relatively low entry threshold and low cost per lead.
If we talk about changes in the Nutra vertical, then it should be noted that Latham begins to sag in ROI, the cost of traffic rises in price and it becomes more difficult to hook a link.
Which geos will be profitable in 2023?
Europe
Latin America
Africa
Asia
Europe still seems to be a stable destination (Tier-1, and Tier-2). Experienced publishers will work with distant geos such as Africa, Asia and Latin America, which will be further developed. But not all teams managed to change to work with these GEOs, so traffic from Asia will also be in demand. Latin America and Europe will remain the leaders in terms of volume, but African, Arab and new Asian geos will also begin to actively gain popularity.
Recommendations for those who want to start working with Nutra in 2023
Working in the Nutra niche is not as easy as it used to be. If you are just entering this vertical, then we advise you to have a reserve of budgets and forces to find a bunch. In addition, we advise you to learn how to generate individual approaches and make your own pre-landers, because competition is growing, and your advertising must be different from those of your colleagues. Now is a good time to improve your skills and study.
Conclusions
In affiliate marketing in 2023, two types of verticals are relevant. The first is "evergreens", that will be in demand anytime. These are white hat, nutra, dating, gambling and betting. And the other is relatively young SP-offers (subscription payment) and crypto.
According to experts, the Nutra niche will continue to develop. Among traffic sources, Google and Facebook will take the leading positions. Asia, Europe and Latin America will keep the lead in Nutra. Beginners can still enter this niche, however, the chances of making money in solo affiliate marketing are too small. Therefore, experts recommend closely monitoring trends and gaining experience in top affiliate teams. Check out
our free course
to learn more.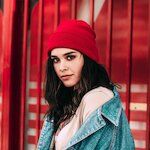 Emily Thompson
- Affiliate Talks Content Writer