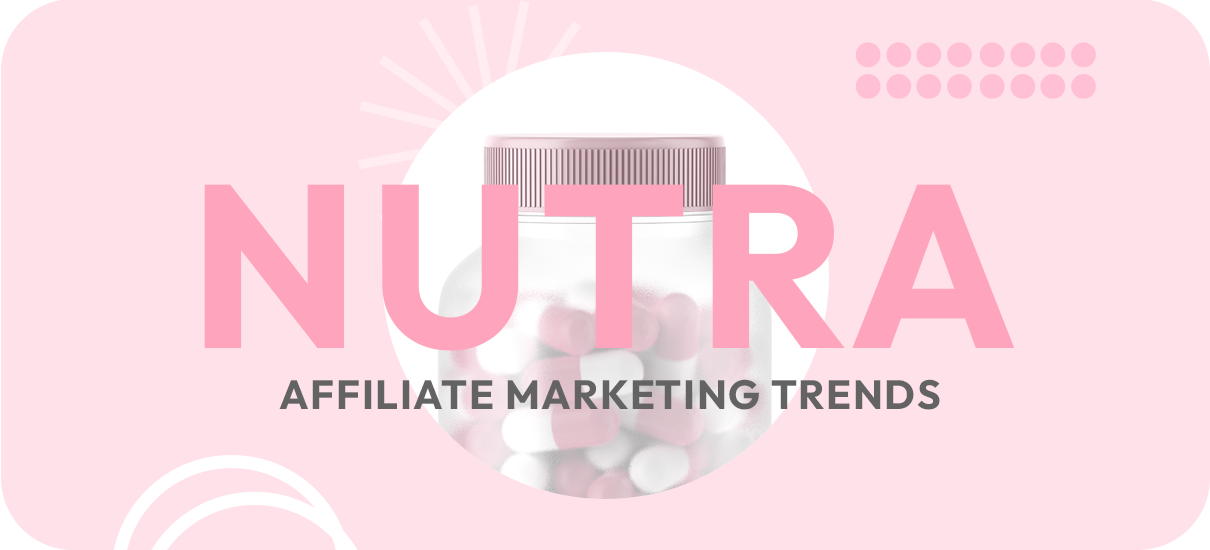 Nutra Affiliate marketing Trends
2023 promises a lot of positive changes and possibilities for profit, but only for those who know how to prioritize. Our goal is to help you understand what is what and how to speed up your process. So, let's talk about affiliate marketing traffic trends in the Nutra niche that awaits us in 2023.
Why choose any specific Niche? Going for the right niche is a must for developing a successful career in affiliate marketing. You need to choose a niche that has the following characteristics:
it's profitable;
it's a high demand;
it's something you're personally involved in.

Considering these three characteristics, Nutra is definitely something that can guarantee you check these three marks.
What you need to know about Nutra in 2023 and onward
In the last couple of years, Nutra underwent some serious changes. Once the Covid pandemic came, Nutra experienced booming sales leading to some significant decreases later on.
But, eventually, businesses had to find a new way to deal with the global recession and started to actively develop their products and services.
This resulted in 2022 being one of the most profitable years for Nutra. There are many new offers, approaches to promotion, promising GEOs, and traffic sources.
Also, many new specialists came to Nutra. Affiliate marketers had considered this niche prosperous, as it was much more profitable and easy to work with than others.
The development and changes in the Nutra niche have formed several important trends that should be taken into account when moving forward. Let's talk about this in more detail.
Trends and changes in Nutra 2023
Let's look into the main points in affiliate marketing and Nutra in particular:
Advertisers discover promising GEOs,
new traffic sources appear,
webmasters from other industries come to the niche,
and affiliate marketers improve links with the help of pre-monetization.
Each of these events caused changes. In the following paragraphs, we will consider each change in detail. These are the 2023 trends to consider in Nutra affiliate marketing.
Trend n.1: Clear and Catchy Concepts
TikTok videos naturally launched a short concept trend, the audience liked it, and it is still developing. Now, users want to get all of the info through short videos, and they demand it to get as short and as quick as possible. Have you noticed how impatient you have become with the video lately? It's impacting almost every category of users.
How to apply it in Nutra offers: Make sales funnels shorter – the fewer steps you need for a target action, the higher the chances of conversion.
Trend n.2: User Content
The customers stopped trusting the companies, let's be real – no one believes in the promises anymore. Now users are more appealed to reviews when making a purchase decision. This trend is on the rise – websites are adding space for reviews and moderating them, as well as paying more attention to collecting user-generated content.
How to apply it in Nutra affiliate marketing: Use more user-generated content – add testimonials with live photos, ditch stock images, and talk about the results that other buyers have received.
For example, you can insert a small "story from a reader" with a photo and a visual demonstration of the result into Nutra prelanding. Another option is to make a pre-lander in the form of an article on a personal blog.
Trend n.3: Personalization
People associate themselves with certain groups and pay more attention to personalized offers. It is important for consumers that the brand takes into account their appearance, interests, preferences, and other factors. Companies follow the trend and personalize ads – for example, by changing the appearance of creatives or offering unique conditions depending on interests and behavior.
How to apply it in Nutra: Study your audience and use your knowledge in promotional materials. Make landing and creative characters look like the audience from the selected geo and include little details – this will increase trust.
Trend n.4 – Communication and Trust
Users buy from sellers they trust. The brand must communicate with the user directly, and have principles, views, and values that correspond to the consumer. The social responsibility of brands has become a trend – companies share their opinions on social networks, gain a base of loyal users and, as a result, receive increased conversions.
How to use it in affiliate marketing: Find out what views and values are held in the selected GEO and reflect these data on promotional materials. Be sure to explain why the "company" holds such views. For example, advertising campaigns in Nutra can mention that the manufacturer does not harm the environment, does not use animal products, and helps people with disabilities.
Summary
To work effectively, you need to constantly keep yourself in sync with the trends. Promising approaches to advertising appear every day, and what worked a week ago can dramatically lose effect today and vice versa.
Being part of a professional community – helps you to keep abreast of events and keep yourself updated. Join us, learn, and grow with us – this is a proven path to a stable income in affiliate marketing.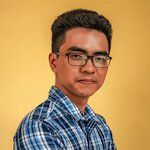 Lucas Jensen
- Media Buying Specialist