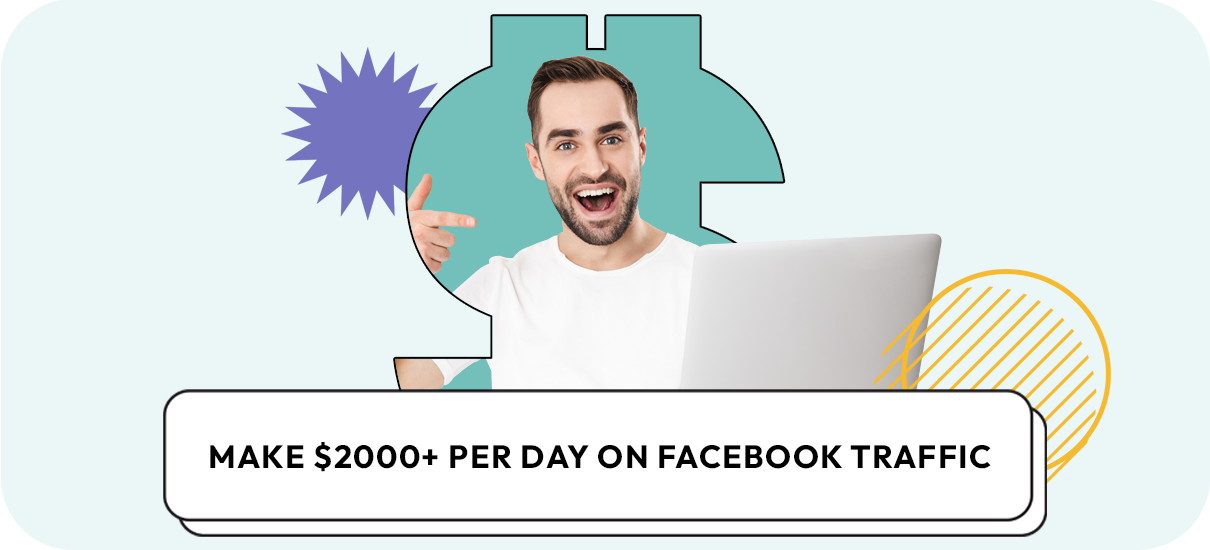 Make $2000+ per day on Facebook traffic
If you have an affiliate program running or plan to have one, let's talk about Facebook because by knowing how to deal with it, you can earn a decent profit from it. It is not that hard doing affiliate marketing on Facebook, but you must narrow down some basics before starting your business. Facebook is the most popular social platform in the world, so it is, without a doubt, the best choice. It attracts a lot of marketers, but only part of them really do earn significant amounts of money. As those people, we decided
to share our experience
with beginners who want to develop their businesses. This article will help you create a strong affiliate marketing strategy that aligns with your financial goals and business values.
What are the benefits of doing affiliate marketing on Facebook?
Facebook is the biggest social media platform globally, with roughly 2.93 billion active users per month (as of the first quarter of 2022). Many users also launch their businesses on Facebook.
It makes perfect sense; after all, Facebook marketing is an easy way for affiliates to promote products and services, either for free or via paid Facebook ads. You can start creating your own space on Facebook and promote affiliate products.
Facebook groups and Facebook Page are practical marketing approaches.
You also can connect Facebook and your website.
Using both Facebook and your website can positively affect your campaign.There are thousands of Facebook pages and groups for any niche that you could think of. However, do not forget about the high competition and strict rules of Facebook.
How to get free organic traffic on Facebook without failing
There are two ways to use Facebook for affiliate marketing: paid and organic. In the first case, a Facebook group is a valuable source because it can bring many potential customers that need your product. When creating a Facebook group, pay attention to the following things:
Add unique and helpful content.
Add personalized and well-made content.
Sustain a reasonable post balance: make 3-5 relatable posts without promoting anything, and then you can publish 1-2 affiliate posts.
Join related Facebook groups.
A well-organized Facebook will serve you as a great digital sales channel. It will also allow you to manage your campaigns, get comments and updates, blog posts, and more.
How to promote affiliate offers on Facebook
You can use Facebook ads for affiliate marketing goals. Facebook ads sort out the kinds of campaigns they allow on its platform, so try not to risk suspending your account. It can take some time to figure it out. But then, a successful Facebook ad will quickly attract high-quality customers.
So if you want to start affiliate marketing on Facebook, you must follow all the rules. Otherwise, Facebook restricts advertising accounts for not complying with their ads requirements. For example, the image contains too much skin, shows troubling scenes, or includes anything that breaks the community policies.
Before going live, all promoted content on Facebook undergoes a review to comply with Facebook's ad guidelines. The review procedure usually takes 2–10 minutes on average but can expand to 48 hours during busy times or for ads within specific categories that receive higher scrutiny, such as political, finance, and housing ads.
Facebook simply protects the user experience and asks that companies play by the rules and provide good-quality, approachable advertising experiences. Please make sure you're familiar with the ad guidelines for your industry, check out the typical traps and policy violations, and learn how to avoid them.
Fortunately, Facebook has tools that let you see where the problem lies and why you've been flagged for policy violations to avoid them in the future. Use Facebook's Ad Library or creative motivation tools to get concepts for how to run successful, quickly approved ads.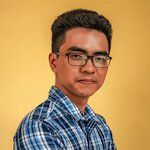 Lucas Jensen
- Media Buying Specialist