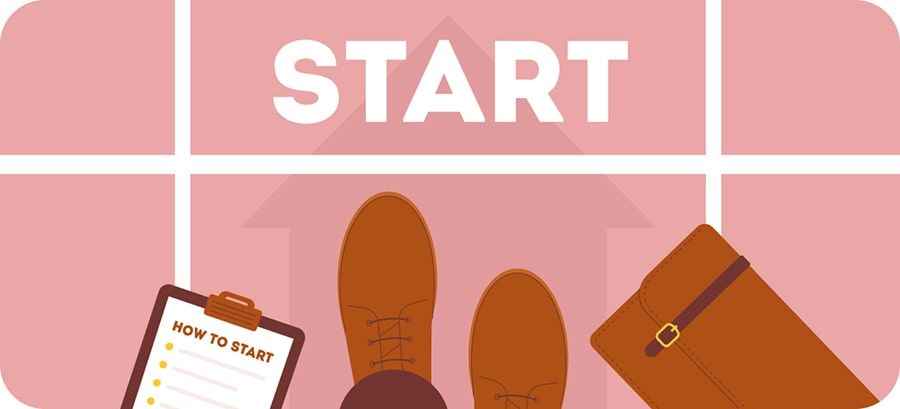 How To Start Affiliate Marketing With No Money
In this article, we will understand the intricacies of affiliate marketing, share tips for beginners that will help you earn money with the best affiliate programs. If you have long wanted to enter a niche, this is the perfect mentorship for a successful start.Top Newbie Questions: How much can I earn from affiliate marketing? Is it beneficial? How long does it take before you start making big money? Will I ever make enough money doing affiliate marketing and should I quit my current job to do it? OK, we understand your concern and are ready to help you find answers.
Affiliate marketing attracts beginners because you can earn money by advertising other people's products. The concept of affiliate marketing looks attractive, but you have to figure out how it works. Ready to start in 2023? Then read how to start making money on traffic without big investments!
Any webmaster who has a source of targeted traffic can earn on affiliate programs. You just need to choose the right offer, set up advertising tools and work on increasing conversion.
How profitable is affiliate marketing
Affiliate marketing is a multi-million dollar industry that is actively developing.
Pros of affiliate marketing:
Advertising other people's products. There is no need to create something of your own, you can earn on finished goods or services.
Large selection of niches. E-commerce, Nutra, White Hat, applications, services and dozens of other areas.
Flexibility. At any time, you can change to the products of other companies.
Passive income. If you manage to bring the site to stable traffic, over time, targeted actions will be generated automatically.
Lots of CPA networks. Conditions for identical offers rarely differ, but each affiliate program has its own bonuses for affiliates.
Affiliate marketing also has disadvantages:
Different payout rates. The duration of the hold depends on the offer, but sometimes it can reach 3-4 months.
There is no complete control of the situation. Verification of target actions is carried out on the side of the advertiser. In case of disagreement, the affiliate network will help, but it is impossible to predict the result.
However, you can choose the offer yourself, take into account the payment model and cooperate with reliable partner networks, whose managers will really help you in your work.
Check out our
free course
to learn how to get started with affiliate marketing.
Payment models
In affiliate marketing, there are several payment models. Each of them has advantages and disadvantages, so there is no ideal option. It all depends on the features of the offer, the conditions of the affiliate program and the "warmth" of the traffic.
CPA. The most popular payment model that involves payment for targeted actions. Users go to the site, subscribe to an email newsletter, register in a personal account or perform other actions, and the partner makes money on it.
CPS. The partner receives payment for each sale made through a special link with his marker.
CPL. The affiliate receives money for each user who has shown interest in goods or services and left contact details.
CPI. The main task of an affiliate is to get as many app installs as possible.
Revshare. The advertiser shares part of the profit from the client.
It is most profitable to work with Revshare affiliate programs, but it will not be possible to predict profit in advance. There is no guarantee that after going to the website of the online store, the user will definitely place an order. He can do this even after 2 months, when the cookies expire.
How to attract traffic without money?
There are several sources that can become an alternative to paid advertising if you don't have money for promotion yet, but you are ready to be creative and invest your time into work.

1. Advertising in social networks, messengers or YouTube channels with a large number of subscribers
If you have your own group on Facebook, Reddit, a thematic blog on Instagram, a channel on YouTube or Telegram, you can offer your product to the audience. It is best if the offer matches the theme of the group or blog, because then you already have a warm audience.
In addition, placing a link in the profile header is one of the passive options for attracting an audience: if people who visit your page are interested in you, they will click on the link anyway.

2. Pinterest pictures with links
Pinterest is a visual resource. Here, a post with a "before" / "after" picture, the secrets of losing weight of stars and links to the Nutra offer and keywords that people will use to find your publication can work.
On Pinterest, you can repin someone else's posts so that other people do the same with your posts. Repins will gain popularity and, thus, it will be possible to increase the reach of the audience.

3. Leave comments on blogs and forums
One of the most effective free ways to promote an offer. You need to find an active blog or forum, create your account, fill in the data, set a photo and be active without ads. This is necessary so that the administration does not consider you a spammer, but understands that you are a real person and are simply giving a recommendation to a person who has encountered a problem that you once had. Here you can't just distribute links and advertise head-on: to make your offer look natural, you need to come up with an unobtrusive comment with a link.
Another working scheme is to create two accounts on the forum, write promotional comments from one, and respond to them from the second. So, the system will delete the first comment with a link, but leave the second, written from the second account, which will contain part of the question - this way people will see your ad for free. Be sure to create the illusion of a natural conversation.
Now you know that you can start earning on traffic without cash investments. Your creativity, time and desire to develop are sufficient investments in your future career and earnings.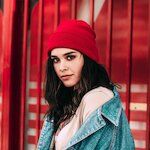 Emily Thompson
- Affiliate Talks Content Writer