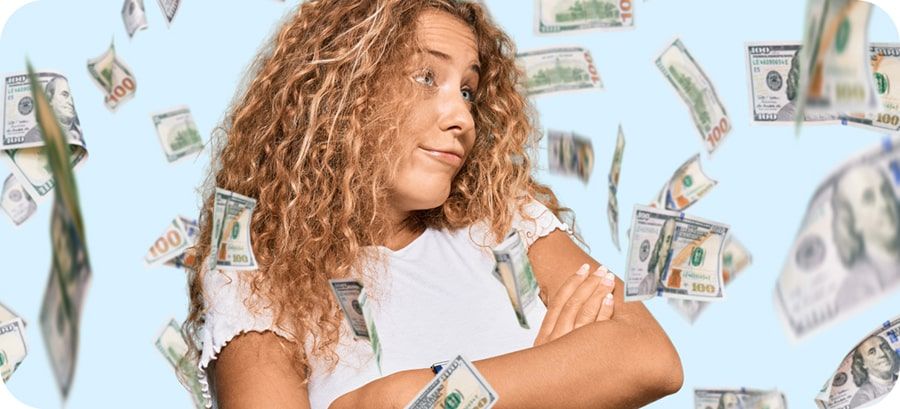 How Much Money Do Affiliates Make?
Top Newbie Questions: How much can I earn from affiliate marketing? Is it beneficial? How long does it take before you start making big money? Will I ever make enough money doing affiliate marketing and should I quit my current job to do it? OK, we understand your concern and are ready to help you find answers.
As you know, affiliate marketing is about monetizing traffic. This is a way for affiliates to make money. The publisher promotes the advertiser's product and receives a share of the profit from its sales.
This part of the profit, or commissions, is the income of the affiliate marketer. The size of the commission and the principle of its calculation are varied. To keep things simple from the start, let's take a look at the most popular affiliate marketing payment methods:
CPA - Cost per Action - the most popular scheme, provides for payment for a specific user action: authorization, confirmation via a link via email, the first bet, passing a certain level in the game, etc.
CPO - Cost per Order - money is paid if the buyer has completed and / or submitted the order form.
CPL - literally translated as "payment for a lead" - for filling out a registration form (collecting contact details of potential customers).
CPI - Cost per Install - paid for the installation of software, applications for gadgets, etc.
CPS - Cost per Sale - reward is accrued after the purchase.
RevShare - revenue share - payment of a fixed percentage of the company's profit from each attracted client.
There are inevitable costs on your part - this is the money that you spent on attracting traffic.
Revenue is the conversion fee.
Finally, profit is your income minus your expenses.
Looks simple, right? Now let's look in detail.
What commission do affiliates receive?
The publisher's commission depends on the conditions of the affiliate program. In different offers, the commission can vary from 5% to 30% of the sale amount, sometimes up to 50%. You will find out at the stage of choosing an offer.
For example, the Amazon affiliate program pays commissions of 1% on personal care products, 5% on digital music, 10% on luxury beauty products, and 20% on games. And according to Shopify, the highest commissions (above 30%) are paid for promoting business services, accessories, and health products.
You must remember that earnings are not net income. Be sure to consider the costs you will have to incur when running ads.
Which affiliate marketing payment model is more profitable and reliable?
Many factors influence the choice of the optimal work strategy: niche, regularity of work, the right choice of GEO and targeting, the popularity of a product or service, etc. The goals of the advertiser are also important. If he needs leads, he will pay for leads, if he wants to increase sales, he will pay for sales, etc.
With pay-per-action, you will receive profits very quickly, but they will be one-time. Working on RevShare will take more time, but in the long run it proves to be more profitable.
However, if you learn well, do not be lazy and approach your work creatively, you can get a good passive income using any payment system. Choose offers wisely, considering the type and complexity of the job, as well as your skills.
Is it really possible to make good money on affiliate marketing?
The first thing that determines the amount of earnings on traffic is the chosen vertical and the demand for the offer. Affiliate marketers have long paid attention to seasonality in some verticals (for example, for weight loss, the popularity of which is growing closer to the beach season). And other verticals are always in demand - first of all, Nutra and dating.
Earnings on affiliate marketing does not have a clearly established "ceiling". If you catch a demanded offer and competently conduct an advertising campaign, you can earn quite serious amounts. For example, there are lots of legit affiliates generating a 6-figure monthly income promoting affiliate products.
But there's a pretty big variance in how much each type of affiliate earns every month. Approximately:
Beginner – $0 to $1000/month
Intermediate $1000 to $10,000/month
Advanced – 10k to $100k/month
Super affiliate - $100k+/month
Studying cases, you can find a variety of amounts for an advertising campaign. But we must not forget about running costs. First you invest money, then you get it back with a profit.
We need to test different creatives, pre-landers, and do it for sufficient amounts of money. For example, if we get $20 for one approve, then we need to test one link for at least $50. In total, the tests can take a total of $ 500-700 + a week of time. Therefore, the best option for a beginner is to get into a team that already has accumulated experience and ready-made profitable schemes.
You can also earn through free traffic. In recent years, social networks and popular instant messengers have performed well - Telegram, Instagram, Facebook, etc.
This is not to say that affiliate marketing is something complicated; rather, everything depends on the right approach at the right time. And, of course, data analysis. This can be learned.
So now you know what affiliate marketing is and how it works. And there is no better time to start than now. Start taking the first steps, find a responsible mentor and get your first traffic. If you start right, your affiliate business will grow and scale faster than you ever imagined. With the right strategy, you can earn as much as you want.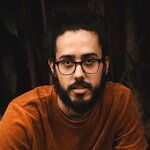 Juan Santos
- Head of Media Buying aff1.com