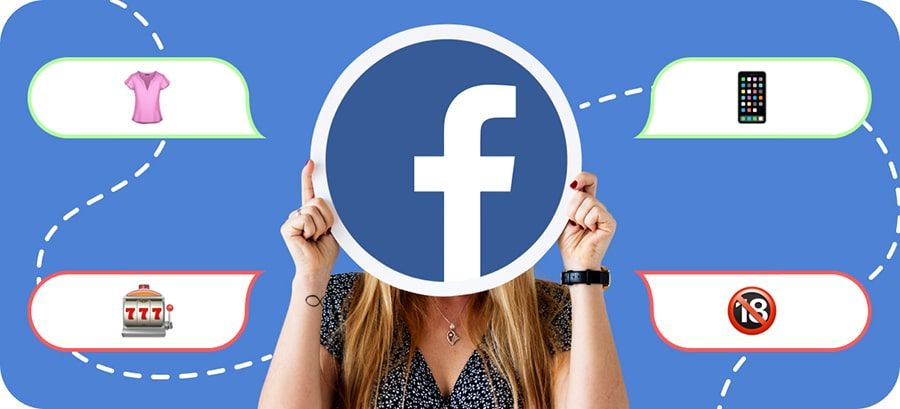 Facebook Affiliate Marketing: Tips To Start
Facebook affiliate marketing remains the most relevant in 2023. This advertising platform is considered the most "fastidious" even among other demanding traffic sources (like Tik Tok or Google). Our guide will help you figure out what to do to make your launch on Facebook a success and increase traffic.
Affiliate marketing on Facebook means that webmasters get traffic from this social network. It is more difficult to do this than, for example, in teaser or banner networks, because FB has strict rules for advertising activities. For example:
Advertising must not contain sexual overtones, it is allowed only after prior approval;
You can not use materials for adults and advertise products of the 18+ category;
Advertising of gambling, casinos and sports betting is also possible only after obtaining written permission and so on.

However, Facebook has advantages for affiliate marketing
1. Access to 2.8 billion active users. Even if we narrow down the audience, for example, to Turkey, this is 38 million potential buyers.

2.Low barrier to entry. The usual recommendation for a full campaign is $1,000.

3. You can work without a domain and hosting. In addition to advertising, you can promote posts and promote groups, native links work well for white offers.

4. Accurate targeting. If we compare Facebook and Google (GoogleADS), the traffic quality is comparable, and the payment is significantly lower.
How to promote offers through Facebook?
The most effective ways to drive traffic on a social network:
Targeted advertising. The social network has a diverse audience of users, the system knows detailed information about each of them. If the user is registered with FB, then each visit to the site adds data to the person's digital profile. Therefore, the affiliate can set up targeting and sort the audience for displaying ads by age, gender, geographic location, interests, demographics, and other parameters.
Promotion of a thematic group, page or public. Increasing the number of their followers. Regularly filling the group with new content using hashtags.
Active participation in discussions in groups with your subject. In the comments, you can unobtrusively recommend your site, product, offer to subscribe to join the community. If you are regularly active, then soon your page will have many new subscribers.
Advertising in other communities. A publisher can get traffic by posting ads in publics or groups. This can be done through special exchanges or directly negotiate with the owners of suitable communities.
Let's look at the targeted advertising in detail.
How to drive traffic through Facebook - step by step instructions
To start uploading traffic to affiliate programs, you need to:
Choose an offer;
Determine your target audience;
Get and warm up accounts;
Prepare creatives and landing pages (or applications);
Launch ads;
Optimize ads.
In FB, you can advertise for affiliate marketing not only sales pages, but also applications. In this case, there is no need to prepare a landing page - FB trusts applications that are hosted in the App Store and Google Play, as it considers the stores to be a priori safe.
Check out
our free course
to learn how to start with Facebook.
Offer selection
This is a key step, as further steps depend on it. Offers, from the point of view of Facebook moderation, are divided into "white", "gray" and "black". Let's figure it out.
White offers are goods and supplements that are not prohibited by Facebook: for example, mobile applications, clothing.
Gray offers are those that can provoke a ban: adult, gambling, drugs. Gray offers also include copies of famous brands, perfume replicas and Chinese technology. The quality of these products remains in question, but in general their use does not harm the buyer much.
Black offers - black offers include everything that is prohibited by law. These are medicines for serious diseases, means for breast enlargement, harm to health.
Beginners start with white offers. This is how they gain experience, get used to the settings, understand whether they even want to engage in affiliate marketing. If you like everything, you can increase the risk and go to the gray side.
Features of the white offer: minimal risk, moderate payouts.
This is a stable way to drive traffic with a long-term perspective. With white offers, you don't need to think about difficulties. You are promoting products that are not harmful or misleading in any way. The probability of blocking is reduced to a minimum.
Why is it better to advertise White Hat and Nutra from Facebook?
Facebook is a great option for promoting white goods, as there is an abundance of advertising formats and a huge audience that, if presented correctly, is ready to pay money.
Before launching a Facebook ad campaign, be sure to complete the following steps:
check the relevance of the offer through Google Trends or the Facebook Ads Library;
analyze the settings of the advertising campaign;
see how your creations look on different devices;
double-check your rates and budget;
test the functionality of links.
To avoid a sudden Facebook ban, you need to either advertise only white offers, or gray ones, but with preliminary "warming up" of accounts and tricks. But you need to start with the basics, gradually increasing your experience and skills. Therefore, the best start is under the control of experienced affiliate marketers. Their mentorship will save you from mistakes and teach you how to work with traffic easily and profitably.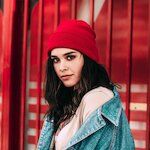 Emily Thompson
- Affiliate Talks Content Writer