A Beginner's Guide to Affiliate Marketing
Affiliate marketing is a very popular way to make money online. If you're determined to become a professional in the industry and take full advantage of modern advertising technology, start with this introductory guide.
Affiliate marketing is the process where a person receives a monetary commission for recommending another company's product or service using an affiliate link.
One of the most common questions from newbies is, is it possible to make money with affiliate marketing?
The answer is yes. A Statista report states that in 2022, affiliate marketing spending in the US alone was $8.2 billion. If the number is growing in the US, then it is logical that there will be growth in other countries too. But competition is also growing. So get ready to study hard and work diligently. Then you will get development and profit in affiliate marketing.
What do you need to get started?
One of the positive aspects of affiliate marketing is that anyone can do it. This is an affordable way to start making money online.
Most affiliate networks offer low entry barriers for newbies. Good affiliate networks are ready to teach and share learning materials with you. This is one of the features to choose a reliable affiliate network.
Before you start learning technologies and strategies, you need to understand the general terms. In particular, the key players in the traffic market:
Advertiser. In affiliate marketing, the advertiser is the creator of the product. It is a brand or a company. They will pay you a commission every time your link is used for a sale.
Publisher. You are a publisher who creates content and links to partner products in various marketing channels.
Consumer. This is your target audience. You must strategize around the consumer and create content that meets their needs.
There are several payment methods you may come across, so let's take a look at each one and how it works.
PPS (Pay Per Sale). This model is quite simple and means that the advertiser pays the publisher a commission for every sale that uses your affiliate link.
PPL (Pay Per Lead) pays every time your ad generates an action, like signing up for a newsletter.
PPV (Pay Per View) - money for the number of impressions of advertising materials. Usually it is considered payment for 1000 impressions. In this case, the number of clicks or purchases is not important.
PPC (Pay Per Click) - An advertiser pays for a click made by a user when going to their site. Your affiliate link is associated with increased traffic to the advertiser.
Rev Share (revenue share) - you receive a certain percentage of the sale.
How to start affiliate marketing step by step
A great journey starts with the first step. It's time to take your first steps into affiliate marketing:
1. Choose a niche
E-Commerce, Nutra, Giveaways or Sweepstakes, Finance and Crypto, Dating, White Hat...
After choosing your main niche, it's helpful to narrow it down and focus on the micro niche.
2. Choose a traffic source
Each platform has different requirements and algorithms, so it's important to determine where you want to direct your energy.
3. Study the market
Understanding the market is key to successfully selling a product because you will understand how to create creative content to reach your target audience.
4. Choose a content type
Once you know your target audience, consider what type of content will have the most impact on those people. These can be informational articles, videos, or social media posts.
5. Promote your affiliate links
At this stage, it's time to launch advertising campaigns and get traffic.
Do you need an affiliate network?
An affiliate network is a large number of selective affiliate programs focused on one platform. This makes it easier to find programs that might interest you.
This is especially handy if you are looking for programs in a specific niche. In addition, affiliate network managers provide support and help at all stages of work. But when using an affiliate network, you should remember that each program in the network still sets its own terms and conditions. Be sure to read each program carefully.
Conclusion
If you're new to affiliate marketing, learning all the nuances at the start of your journey can be a little daunting. Our advice - do not rush, take steps consistently.
Start with
quality training
, then your professional development will be fast and will not meet obstacles. Good luck!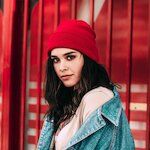 Emily Thompson
- Affiliate Talks Content Writer