Join Our Community
of Affiliate Marketers
Connect with professionals around the globe who share their
knowledge, collaborate, and help each other grow
Blog
We share our latest insights and best techniques in our in-depth articles and case studies.
Academy
We provide you with unique, result-driven training courses for beginners to help you boost your progress and increase your income.
Community
Get to know our experts' community. Inspire yourself, find allies, and self-development
Why we created Affiliate Talks
Affiliate Talks is a project created by a team of affiliate marketing professionals. Our mission is to provide our audience with the knowledge base we gathered throughout our extensive experience. You will find all of the necessary information in our blog posts and courses. Our biggest goal is to create the largest community of leading affiliate marketers.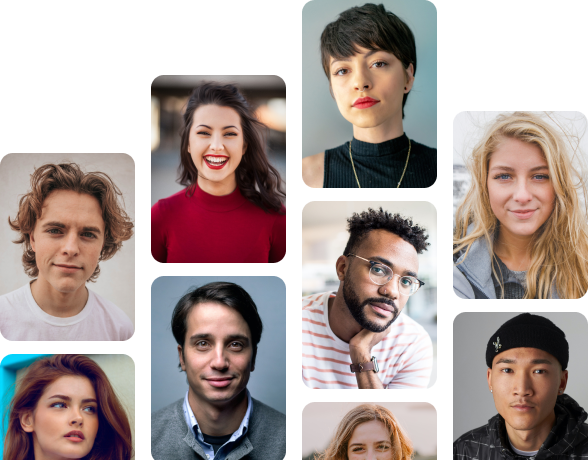 \Learnworlds\Codeneurons\Pages\ZoneRenderers\CourseCards
Share Knowledge,
Find Answers
Join a community of professionals who exchange
knowledge, share hacks, and work together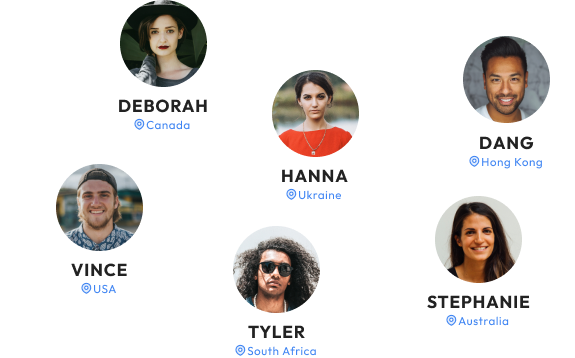 Our customers feedback
says more

The objectives are clear, the content is well written and informative, and case studies helped me master the concepts. Enrolling in the Affiliate Talks course was the best career decision I've made in a long time.
Affiliate Talks Courses Student

I highly recommend Affiliate Talks. This course for beginners answered all of my numerous questions. The experience of earning $100 from scratch and growing it to $300 within 7 days was really an amazing one. I recommend you reach out to Affiliate Talks, they are the best.
Affiliate Talks Courses Student

This course has been an incredible experience from the first day. And this was my first time in affiliate marketing and honestly, I didn't know what to expect when I first joined. Guys from Affiliate Talks walked me through the entire process from start to finish, which was a huge plus! They made the entire process so easy and stress-free. I'm very impressed. I will definitely be referring everybody to them to start making money through traffic arbitrage.
Affiliate Talks Courses Student

I'm extremely grateful that you offer such excellent study materials for free. And you present it all in a way that actually makes me excited about affiliate marketing (which I never thought could have ever happened). I'm really pleased, thanks.
Affiliate Talks Courses Student

I love Affiliate Talks' courses, and I am surprised it's free. I keep collaborating with the team because of their excellent skills. I highly recommend this platform.
Affiliate Talks Courses Student
Hello, I'm new to affiliate marketing and believe me, it's not a scam.
I just finished Affiliate Talks free online course and can't believe how much I likED it. I can recommend this course to everybody. Now I am able to make a full-time income from home. I recommend this course to anyone. I am now a proud affiliate marketer.
Affiliate Talks Courses Student

Affiliate Talks is a free online course designed to teach anyone who wants to learn how to make an online income with affiliate marketing. I was looking for an affiliate marketing course but didn't want to invest a lot of money in that. Affiliate Talks is a great alternative because it's free and it's taught by industry pros.
Affiliate Talks Courses Student

If you`re looking for a way to make money online and you want to do it quickly then Affiliate Talks free course is for you. The best part is that you can do this with no experience, just a computer, and an internet connection.
Affiliate Talks Courses Student
What is Affiliate Marketing?
In simple terms, affiliate marketing means promoting someone's else product or service in exchange for a commission every time the transaction takes place.
What is Affiliate Marketing used for?
Affiliate Marketing is used to drive traffic to an advertiser's website through an external website. The external website typically has a link to the advertiser's website, and the advertiser pays the external website a commission for any sales or traffic that is generated from its referrals.
Is it worth learning Affiliate Marketing?
If you're planning on making money through Affiliate Marketing, then the answer is yes. While there is a lot of work and effort required to be successful, Affiliate Marketing is a very lucrative way to earn money online.
How to start affiliate marketing for free?
You can enroll in Affiliate Talks Academy's free courses online to discover more profound affiliate marketing concepts. Our courses include topics such as benefits, networks, and strategies. In addition, we will guide you through the best techniques and teach you how to avoid common mistakes in affiliate marketing.
How fast can you make money with affiliate marketing?
If you're starting from scratch, it can take quite some time to master all the skills, understand the market and then get into the business to make money. You can start with Affiliate Talks Academy's free courses and earn relevant skills with expert guidance in a short time. With all of that + your experience, you will have everything you need to succeed.
For any queries, please contact us at

[email protected]